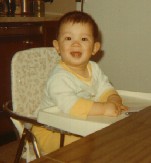 I was born and raised in Youngstown, Ohio. Everybody has either flown over or driven past the city, but few people have actually been there. It's on the eastern edge of Ohio, about an hour away from both Cleveland and Pittsburgh. For more information, you can check out a history of Youngstown. I will just point out that despite seemingly popular belief, the Baseball Hall of Fame is in Cooperstown, New York, not Youngstown, and the Football Hall of Fame is in Canton, Ohio, not Youngstown.
Growing up in Youngstown in the 70s and 80s isn't as boring as you might think. We used to cheer like madmen for the Pittsburgh Steelers, four-time Super Bowl champions, as well as Ray "Boom Boom" Mancini and Harry Arroyo, former WBA and IBF lightweight boxing champions. I went to the Austintown Local Schools, where I played trumpet for a few years, learned some Spanish, unsuccessfully tried to run cross-country, and never had any milk money stolen. I also used to read a lot of novels, ranging from mysteries to science fiction and fantasy.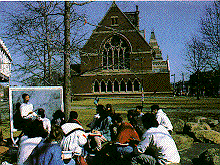 After high school I decided to go out and see the world, or at least the East Coast. I stayed in Boston for five years, amidst all the museums, shows, sports, restaurants, history, people and ice cream stores. It's a great, great place to live. You can (and I did) ski in Vermont, swim and waterski on Cape Cod, bike on Martha's Vineyard, dine on the 40th floor of the Prudential Center, read for hours in Wordsworth, watch jugglers on tightropes in Quincy Market, ride swan boats and make way for ducklings, attend the Boston Pops Fourth of July concert and fireworks with 250,000 other people, or just sit by the Charles River and watch the Head of the Charles crew races every fall.
After getting an A.B. (that's right) in Computer Science, I spent a year working at MITRE, an independent consultant to various government organizations. MITRE is where I learned all about Unix, and where nice people fed me doughnuts every Friday morning.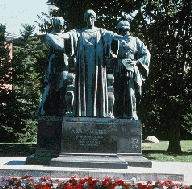 Now I'm back in school at the University of Illinois in Urbana-Champaign. We're south of Chicago, west of Indianapolis, and northeast of St. Louis. Although Urbana isn't quite the same as Boston, we have a very nice campus, there's a lively group of 35,000 students in town, and the three major nearby cities are only 2-3 hours away by car. I'm studying computer science again, and hope to graduate sometime before I'm eligible for Medicare (which is probably sooner than many people think).